Come play ginormous Tetris, make a flying light machine, and check out our awesome kits. Be early coz they'll go fast fast fast.
Here's a map of where we'll be at the fair.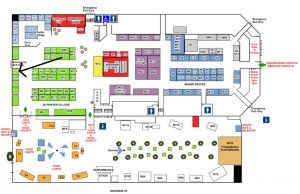 I recommend you run past everything else, screaming as you go, then leisurely stroll back towards the door.