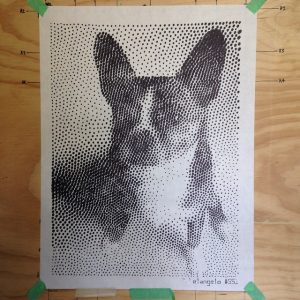 We're fast approaching the Bay Area Maker Faire, and Makelangelo number 1000. This morning I got an email from BAMF with all my Maker info, including FREE ENTRY PASSES.
So here's the deal: Instagram or tweet your favorite Makelangelo pictures and tag them #makelangelo. I'll choose my favorites Monday, May 11, 2015. First place gets two all-weekend passes, and second place gets one all-day pass.
All winners will be declared on this blog on Monday, May 11, 2015.  You can enter as many times as you like before Sunday May 10 at midnight PST. There will be a short skill-testing question as required by our local laws – about as hard as an "are you human?" test.  Tickets will be available at the gate.