Category:
Featured Artists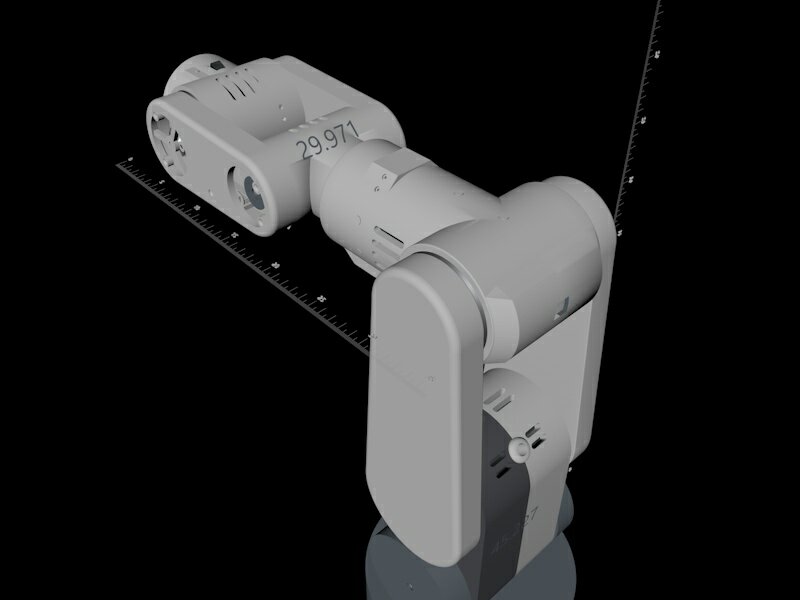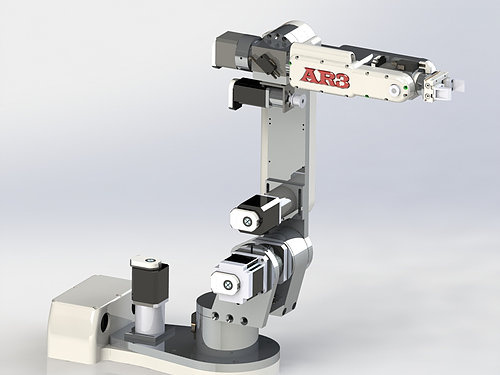 Featured Artists
Chris Annin is the creator of the AR2 and AR3 robots, which are available as open source plans and part sets that can be built in either aluminum or 3D printed plastic. At the time of writing this the AR3 costs about $1930.73 CAD + printed parts (or aluminum CNC parts) + assembly.
Where are you from – what's your background?
I'm originally from the Portland Oregon area where I worked for Precision Castparts for 26 years in developing automation systems surrounding the investment casting process, these systems largely were centered around 6 axis robots for processes such as investment dipping, robotic water blasting and robotic grinding. I'm currently located in Meridian Idaho where I work as a robotics systems engineer for House of Design where we design custom automation for a variety of industries.
Do you have any specific plans to use the robot?
My initial goal in the project was to create the lowest cost robot possible using as many off the shelf components as I could. I wanted to teach myself robot kinematics as well as creating my own controls software. I didn't have a specific process in mind for the robot as much as the fact that I am just fascinated with robotics and wanted to build my own robot. When I first developed the design I was working with the owner of Proturn Machining in Oregon City to create the prototype out of aluminum and the owners of Proturn are using the robot for some tasks in the machine shop including machine tending and applying a proprietary coating to customer machined parts.
There were a number of challenges in designing a 6 robot of this size that was low cost and practical. Designing the mechanics especially around the robots wrist articulation was challenging. I came up with a capstan type drive that utilized a lead screw through the entire upper arm of the robot that drives a carrier and pulley that I felt was a novel approach to solving the need for 90 degree power transmission along with low cost gear reduction.
What did you learn while making this machine?
Learning the kinematics was a challenge as every book and paper on robot kinematics are written from the perspective of someone that already understands the process and uses mathematical jargon the rest of find perplexing. Editor's note: too true. Poorly written documentation is a pet peeve of mine so it was satisfying to create videos and kinematics models to help others to learn what I have learned so far.
What is the part of this robot that is most satisfying to you? Which part is the least satisfying?
Its been a lot of fun to see other people building the robot and participating in the project. It's especially satisfying to have teachers and professors sending me pictures of their students building this robot in various classes and education programs.  Its been a fun project and I plan to continue developing the software and adding features, a couple on my list are interpretation of G-Code as well as integrated vision.  I am also looking into new creative designs for low cost mechanical solutions for a larger robot arm.
Do you have a homepage?
The only homepage I have is my website and the blog on my website at www.anninrobotics.com. I also have my LinkedIn profile.
Final thoughts
Looks like this project has a lot of room to grow and support to make it happen. I look forward to seeing it grow!
Also check out Chris Annin's Youtube channel!