Makelangelo
In North America the last weekend in November is Black Friday/Cyber Monday when you can get some of the best deals for your holiday gift buying.
Marginally Clever Robots is no exception. This year from November 29 through December 2 we are offering $30 CAD off your purchase of a Makelangelo 5 robot. That's free ground shipping to anywhere in North America OR a significant discount on your international order. So tell your friends and get ready for beautiful robot art action.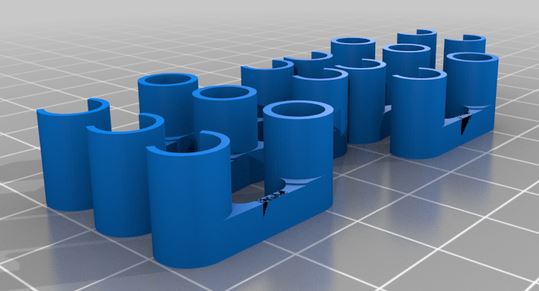 Makelangelo
News
The tensioner is a new idea to reach higher speeds by making sure the belts can never skip off the pulleys. It uses a rollerskate bearing – you've seen them in fidget spinners – and is 3D printed. Jason Garber remixed and improved the design, which delights me to no end.
He said the middle pieces (2mm bend) is the his favorite. Here it is in action on Jason's machine: