Uncategorized
New Product: Aluminum heated bed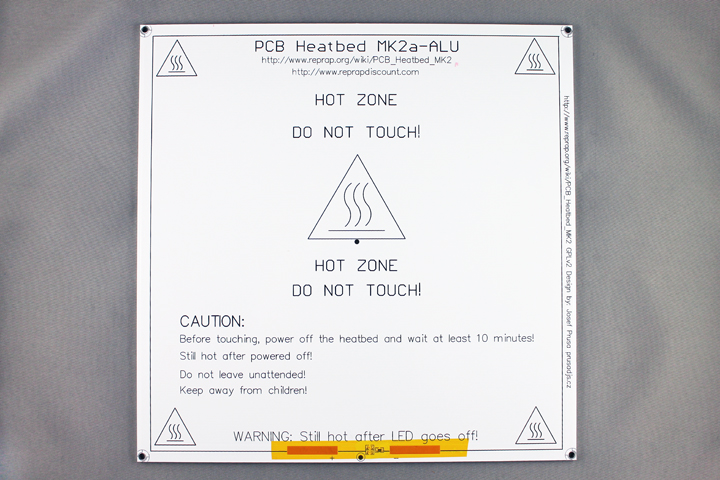 MECH-0072 Prusa Heated bed MK2 comes fully assembled with LEDs that warn you if the bed is heating and excellent thermal conductivity for fast, even heating.
My favorite feature is the mounting hole in the top center. Once you've mounted the bottom two holes and calibrated so the X axis is level, a single screw in the top center can be twisted to adjust your Y axis for a quickly calibrated, flat print bed. So much easier than the earlier versions with four spring loaded screws on each corner.
This bed is 8″x8″ (~203mm). For best results, put a piece of glass on top that has a sheet of BuildTak, held in place with some alligator paper clips. That will distribute the heat more evenly and make sure your first layer stays right where it belongs.