Uncategorized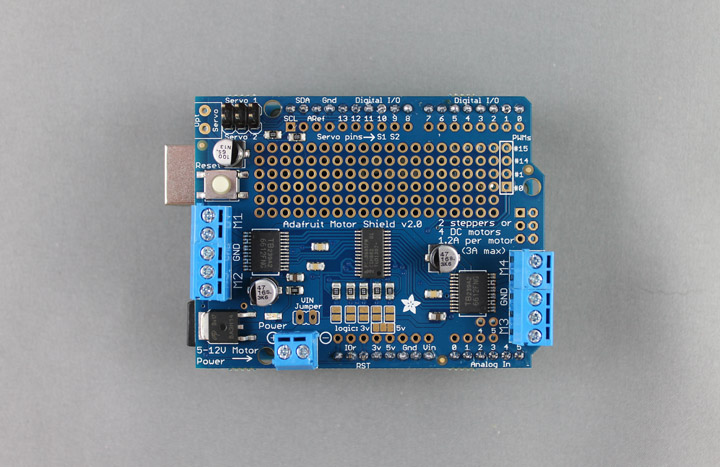 ELE-0035 Adafruit Motor Shield v2 is a stackable version of the v1 shield – put three on one arduino and you can run 6 stepper motors at once. Hello! That's a fancy 3D printer.
If you are familiar with the v1 shield you will find the instructions a breeze.
A few days ago I published code for a 2-axis CNC machine that runs on Gcode. Here is the same code updated for v2. Click here to see GcodeCNCDemo on Github.