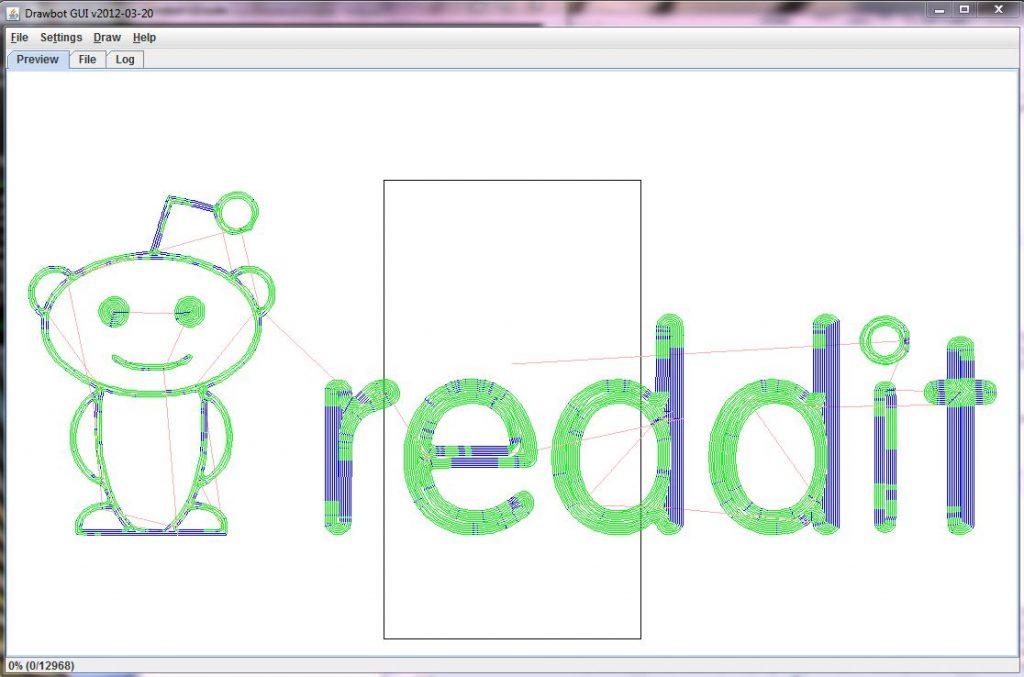 Black lines are the robot drawing limits. They only appear when the robot is connected.
Blue are straight lines.
Green are arcs.
Pink are lines when the pen is up (and should not be drawn).
Edit: You can also move the preview while holding button 1 and scale while holding button 3.